Lee J Ball – President
Mr. Ball is the son-in-law of the late KD Timmons and has been President since 2003. A 1980 graduate of Texas State University with a degree in accounting, his prior business experience was in merchandise and retail fuel. He enjoys automobiles, golf and occasional fly fishing trips.
Paul Movroydis – General Manager
Mr. Movroydis has been the General Manager since 1992. A 1983 graduate of Texas A&M University, Paul has completed over 200 marathons around the world.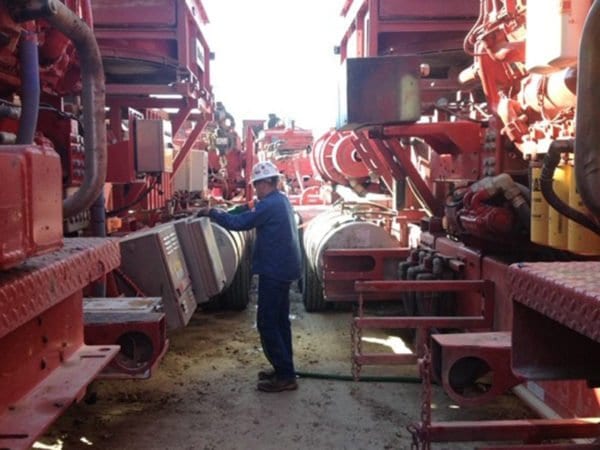 The essence of K. D. Timmons, Inc. is service and convenience.  For agriculture and construction customers, same day service is our goal.  For large fleets, we monitor your tanks and will fill as needed upon advice.
K. D. Timmons, Inc. has been owned and operated by the Smith and Timmons family since 1966.
K. D. Timmons, Inc. provides lubricants, grease, and fuel to the local and surrounding areas as well as provide tanks for fuel and lubricants customers.  We are a Chevron Marketer and sell Chevron lube products along with other brands.
We provide fuel for frac services throughout Texas and have been doing that since the 1970's.  Depending on customer needs, we offer both automated and crew fueling.
Our ability to match up products, delivery, and service to best suit our customers needs has made us experts in delivering what you need when you want it.
By matching up products, service, and deliveries, we can mold and blend our services to meet customer needs to literally provide an uninterrupted supply of fuels and lubes without customers having to order.
Our strengths include:
Inventory
Service
Experienced People
Mechanical Know-How
Technical Knowledge
Product Expertise